MODERNIQUE + GLOBAL VIEWS FAVORITE! Julia Buckingham for Global Views Conversation Rondel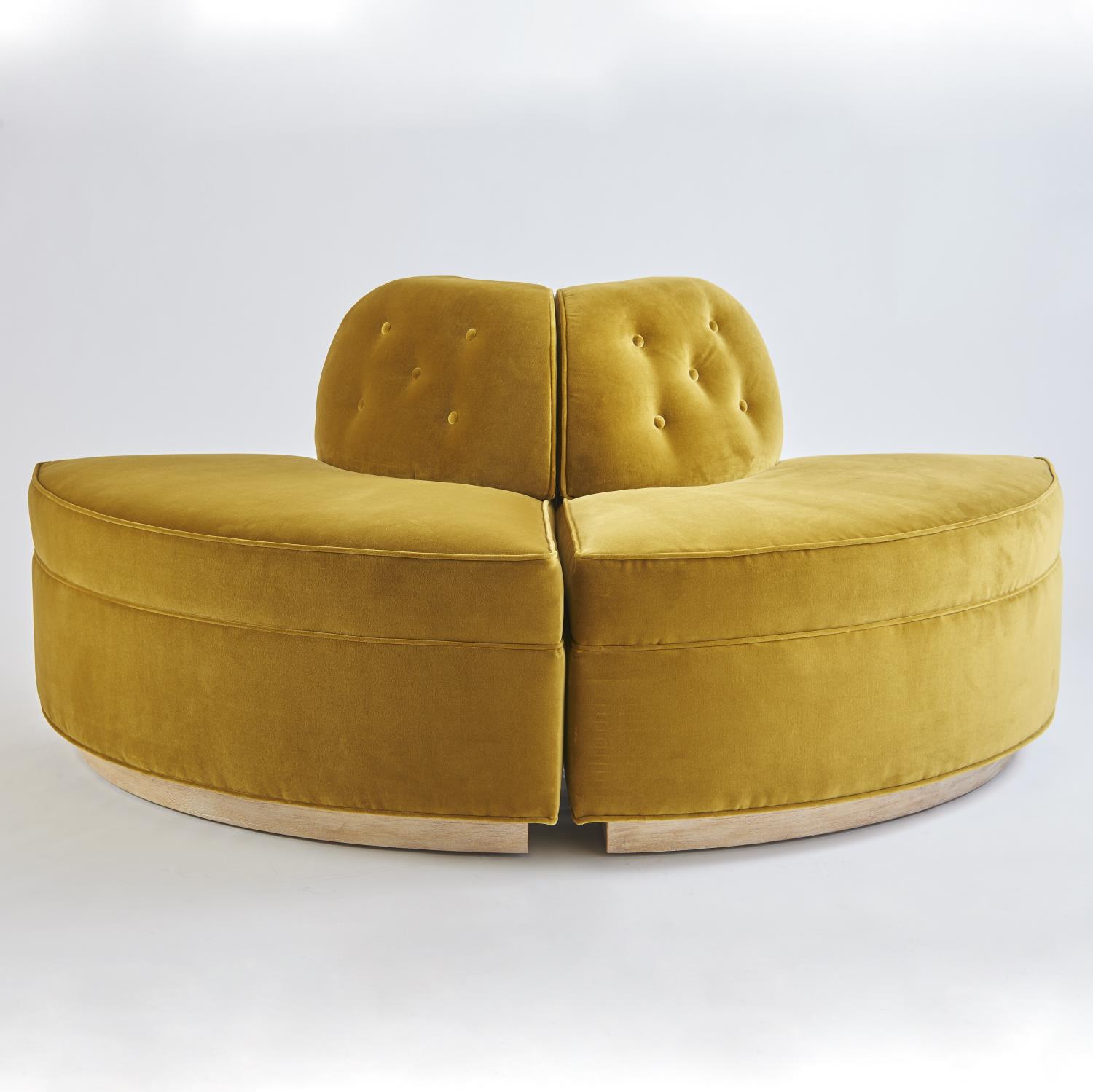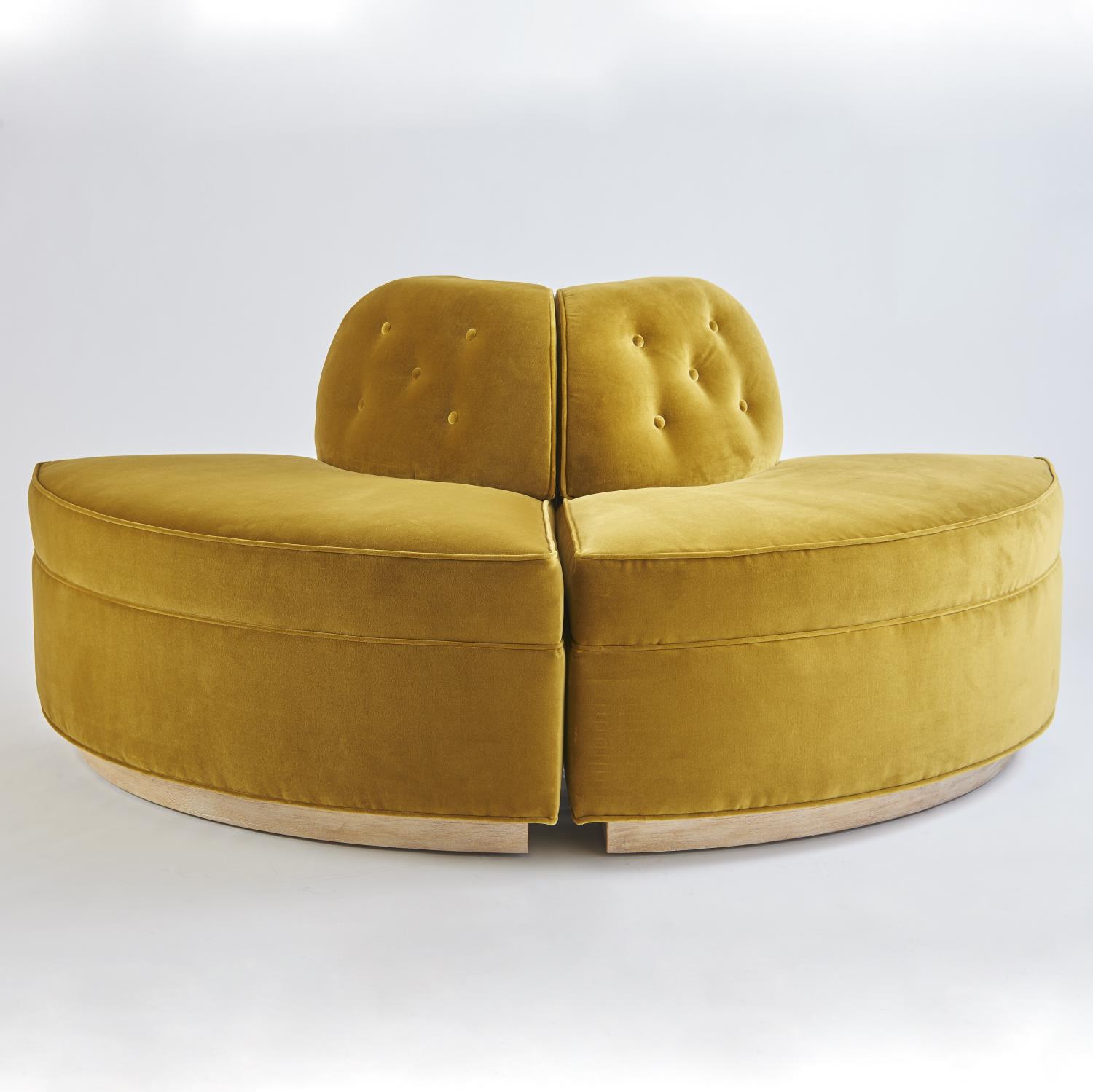 MODERNIQUE + GLOBAL VIEWS FAVORITE! Julia Buckingham for Global Views Conversation Rondel
This amazing "Team" of pieces are sold individually- or can create a perfect circle. Sold in either a gray polyester velvet with burgundy eco-friendly leather trim, mustard polyester velvet or in muslin for you to create your own dreamy Rondel using COM.
Usually ships in 2-4 weeks.
Center round disc sold as an add on to complete the conversational Rondel four quarter set.
Conversation Rondel Top
Dimensions
TOP 15"DIA. X 1.75"H (5 LB)
Conversation Rondel-Mustard-Each Quarter Section
Dimensions
50"W X 33"H X 31"DEEP (75 LB)
SEAT DEPTH: 19.25"
SEAT HEIGHT: 20"
ALL FOUR PIECES: 77"DIA.